Library Notes 58: November 2009
Library Notes 58: November 2009
---
Library Notes is a publication of the Galter Health Sciences Library that focuses on news, services, and technology advances affecting the Feinberg School of Medicine community.
---
Introducing the New PubMed

PubMed's search interface has recently changed. Learn more with short videos, guides, and library classes.

---
Special Collections Exhibit: Military Medical Men of the Civil War

Special Collections Librarian, Ron Sims, highlights Civil War medical men in the latest exhibit in the Eckenhoff Reference Room and the Special Collections reception area.

---
EndNote Training: Online When You Need It

Get EndNote support from the library when you need it with our collection of online video tutorials.

---
Finding Full-Text Articles

"How can I get the full-text article?" This a question we hear frequently at Galter. Mark Berendsen, Education Librarian, shows you the many ways.

---
Preview the New NCBI Search Page

In coordination with the new PubMed interface, NCBI has also redesigned the Entrez search page. Pam Shaw, Biosciences Librarian highlights the major changes in store.
---
Online Resources Update

The Galter Health Sciences Library has recently added new online titles to the Books@Ovid, MDConsult, and Springer suites, and has activated a new journal.

---
Staff News: Fall 2009

Galter Library staff are busier than ever. Find out what we've been doing in this latest installment of Staff News.
---
New Books in Dollie's Corner: June to September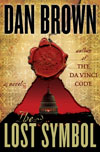 New fiction and non-fiction titles were added in Dollie's Corner, our leisure reading haven on Level 2 of the library.

---
My Right Self Photo Exhibit
My Right Self, a photo exhibit about the process of transitioning gender is showing at the Galter Library through November 16.
---
Updated: November 4th, 2009 03:27