Introduction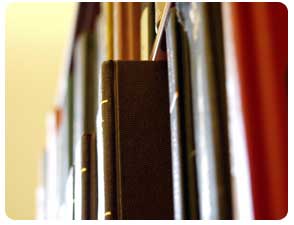 The Circulation desk is located at the entrance of the library. Here, users can check out books, as well as pick-up books requested through interlibrary loan. Reserve materials are also located at the Circulation Desk.
back to top
Lending Periods
(for all authorized borrowers, regardless of status)
Books 12 weeks with two 14 day renewals by phone allowed if not recalled; users may now renew books electronically through the catalog.
Journals (bound or unbound) 2 hours
Reserves 2 hours, use in library only except reserve books can be taken out overnight if checked out within 2 hours of library closing. The checked out item(s) must be returned within 30 minutes of the library opening the next day.
Anatomical Models Use in library only except that instructors may make arrangements to check out a model for use in class. Please inquire at the Circulation desk (503-8126) for more information.
Audiovisuals Some materials may be checked out, including videos and audiotapes not on reserve. These circulate for one week. This collection is located in the Reference Room.
back to top
Recall a Book that is Checked Out
Is the book you want checked out to someone else? You may recall the book using this form.
You may also recall a book by contacting the Galter Library Circulation Desk at 312-503-8126.
back to top
Charges for Overdue or Non-returned Items
Overdue items
Books: $15.00 flat fee for each volume after 30 days past due date
Journals: $.60 per hour per volume up to $50.00
Reserve Materials: $.60 per hour per volume
Equipment: $10.00 per day up to $50.00 maximum
Lost or missing: $25.00 (flat fee) plus replacement costs

Non-returned items: University records will be blocked until items are returned or fees are paid in full.
You can contact the Circulation Desk at 312-503-8126/8127.
back to top
Updated: August 26th, 2009 06:40