Daniel K. Hur, MD, 1902-1978
By Emma Florio, Special Collections Library Assistant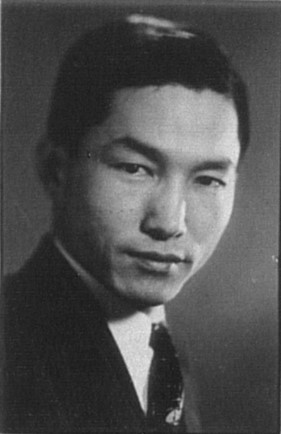 Daniel Kyoo Hur, MD, was born on February 2, 1902, in Pyongyang, Korea, to the Rev. And Mrs. Sup Hur. He attended Union Christian College in Korea and Shanghai Missionary College in China before coming to the United States, where he studied English and mathematics at the University of California and chemistry at the College of the Pacific, which he graduated from in 1927. Image at left: Hur's medical school class of 1933 portrait, Galter Library Special Collections.
By 1930 Hur was living in Chicago and attending Northwestern University Medical School, where he received a BM (Bachelor of Medicine) and MD in 1933. His internship and residency were at St. Margaret's Hospital in Hammond, Indiana, where he conducted a study on appendicitis, published in the Illinois Medical Journal in May 1936.1 He also had psychiatric training at Peoria State Hospital.
In 1936, Hur and his wife, Naomi F. Kim, MD, moved to Manteno, Illinois, to work at the Manteno State Mental Hospital, where Hur was on staff until 1939. During this time, they had one daughter, Dorothy. In 1947 Hur and Kim established Hillman Memorial Hospital, named after Kim's adoptive mother Amanda Hillman, MD.2 The hospital opened in Manteno on February 1, 1948, with 12 beds. It expanded to a new facility with 26 beds in 1957. The Hospital served as Manteno's general hospital until its closure in 1977. Hur died on July 16, 1978, in Manteno.
back to top
Isami Umaki, MD, 1910-1998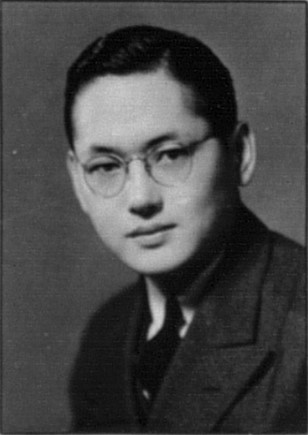 Isami Umaki, MD, was born on April 10, 1910 in Olaa, Hawaii, then a territory of the United States. His father, Kamezo, worked in a hospital on a sugar plantation. In the early 20th century, a large number of Hawaii residents—many of them Japanese Americans—worked on sugar plantations and received their medical care within that closed system. Doctors like Umaki attended medical school on the mainland and returned to Hawaii to establish medical care independent of the plantation system.3 Image at right: Umaki's medical school class of 1936 portrait, Galter Library Special Collections.
Umaki attended the University of Hawaii in the pre-medical program before studying medicine at Northwestern University Medical School. After receiving his MD in 1937 and completing an internship at Cook County Hospital, Umaki returned to Hawaii and in 1938 opened a medical office in Kapaa on the island of Kauai. He married Hazel Yokochi, who worked as a dental hygienist and with whom he would have three children. In 1946 he moved to Honolulu and became associated with the obstetrical and gynecological practice of Richard Sakimoto, MD.
In 1949, Umaki established the Central Medical Clinic in Honolulu with internist Thomas Fujiwara, MD, creating the first Japanese-speaking clinic on Oahu.4 They were joined by pediatrician Goonzo Yamashita, MD, in 1956. Umaki retired around 1980 and died on January 15, 1998, in Honolulu. As of 2022, Central Medical Clinic still operates as a highly regarded primary care clinic in Honolulu and has cared for multiple generations of families.
back to top