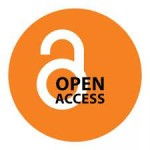 The Big Ten Academic Alliance (BTAA) libraries have reached an agreement with the publisher, Wiley, for a one-year journal portfolio contract extension with an Open Access publishing option for authors. This agreement is in effect February 1-December 31, 2022 and is a pilot in collective action toward the BIG Collection.
What does this mean for Feinberg authors?
As affiliates of Northwestern, a participating BTAA institution, authors may choose to publish an article as Open Access in a hybrid Wiley journal. Once an article has been accepted in a Wiley hybrid journal, the corresponding author may opt to make it OA. The article then becomes OA at no cost to the author during the pilot timeframe, up to a capped number of OA article credits per institution.
Once a participating institution has fully used its OA article credits, authors automatically are eligible for a 10% discount on Article Processing Charges (APCs) in any Wiley hybrid journal.
The BTAA site contains information about the Wiley agreement. To search for Wiley journals in which to publish, consider: Wiley Journal Finder (Beta).
For additional information about OA publishing options, also writing and publishing resources, refer to the GalterGuides: Open Access Publishing and Publishing Your Work, or consult with a Galter liaison librarian.
back to top