In February, we celebrate Black History Month with a round-up of several Galter Library articles, presentations, exhibits, and posters, all remembering the lives of Northwestern's pioneering black graduates.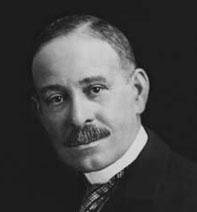 In particular, we honor Dr. Daniel Hale Williams, Northwestern's first African-American medical school graduate in 1883. Dr. Williams went on to serve as an instructor in the medical school, performed pioneering cardiac surgery, was appointed Surgeon-in-Chief at Freedman's Hospital in Washington, D.C. by President Grover Cleveland, and was one of the founders of the National Medical Association. Along with other graduates of the medical school, he also became a founder of Provident Hospital, which provided opportunities for Chicago's African-American medical students and nurses to further their studies.

Galter librarians have worked to preserve Dr. Williams' legacy and introduce it to a new generation at Northwestern and beyond. You can download this companion poster on "Daniel Hale Williams, Surgeon, Educator & Medical Advocate," prepared by the library to accompany the U.S. National Library of Medicine's traveling exhibit, "Opening Doors: Contemporary African American Academic Surgeons," displayed on the Chicago campus in March-April 2008, with a return to campus in 2016. A presentation on "Daniel Hale Williams, MD: His Legacy of African American Interns at Provident Hospital ... the Northwestern Experience" was given during the "Celebrating the Legacy of Provident Hospital and Training School" conference at Chicago State University in February 2013.

Doors were opened by Drs. Daniel Hale Williams, Daniel Herbert Anderson, Austin Maurice Curtis, Julian Dawson, Olive Myrtle Henderson, Edwin Kenneth McDonald, Emma Ann Reynolds, Allen Alexander Wesley, Alfred B. Xuma, and many others. Read on to learn about some of the university's most prestigious graduates and their accomplishments:
To further explore the history of medicine and of Northwestern's health professional schools, please contact Galter Health Sciences Library & Learning Center's Special Collections Department.
back to top