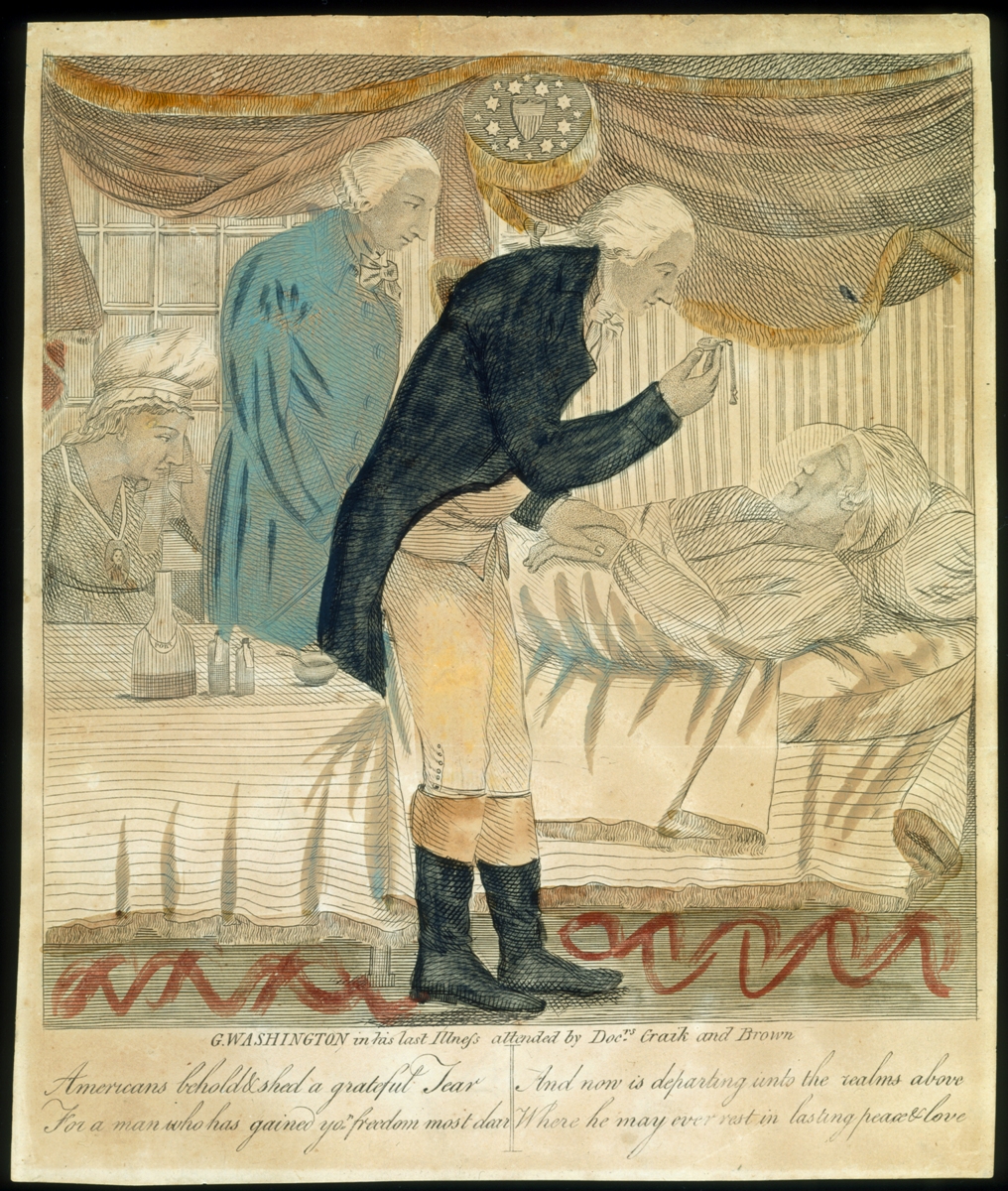 A new and exciting exhibit opened November 21st at Galter Health Sciences Library. "Every Necessary Care and Attention": George Washington & Medicine explores the story of George Washington's own health and examines the ways in which he sought to safeguard the health and wellness of those under his care. Washington's story illuminates the broader context of the experience of illness and the practice of medicine, which during his time was transitioning from a traditional healer craft to a profession.
In conjunction with the exhibit, the Galter Library has also put together a companion display, "The State of Medicine at the Start of the Nation." The display highlights a selection of holdings from Special Collections to contextualize the western world at the time of George Washington, with an emphasis on medicine's contemporary practices and developments.
back to top
Exhibit Schedule
The exhibit will be on display in Galter Health Sciences Library atrium, 1st floor, November 21 to December 22, 2016. (The library is located at 303 East Chicago Avenue on Northwestern University's Chicago campus.)
back to top
Exhibit Credits
"Every Necessary Care and Attention": George Washington & Medicine was developed and produced by the National Library of Medicine, National Institutes of Health and George Washington's Mount Vernon Estate, Museum & Gardens. More information about the exhibit can be found on the exhibition website. For questions about the exhibit at Galter or the reception, please contact Stephanie Thor.
back to top
Updated: February 27th, 2018 12:19