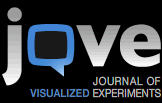 Last week, the Journal of Visualized Experiments (JoVE) was accepted by the National Library of Medicine's ruling committee for indexing in MEDLINE and PubMed. This makes JoVE the first ever video journal to be accepted by the NLM for indexing in MEDLINE. JoVE announced the news in its blog last week.
Numerous protocol journals exist in print format, such as the titles in the Current Protocols series. However, sometimes a picture (or in this case, a video) can be worth a thousand words in conveying proper laboratory technique. JoVE provides video clips of laboratory experiments, organized on its website by category, such as neurosciences, immunology, plant biology, etc.
JoVE is a peer-reviewed, open access journal that began publication in December of 2006. It has received submissions from researchers at institutions such as UC Irvine, Emory, Stanford, Harvard and MIT. The journal welcomes new submissions and JoVE can even send videographers to submitters' labs.
Effective: April 2, 2009: a subscription is required to view most of JoVE video content beyond the first couple of minutes.
back to top
Updated: September 24, 2023