Update: October 30, 2020
Election Day is only a few days away. Check out NU Votes for quick links to resources such as finding your polling place, tracking your ballot, and last-minute information, as well as a list of support and turnout events.
back to top
Act Now to Register and Make a Plan to Vote!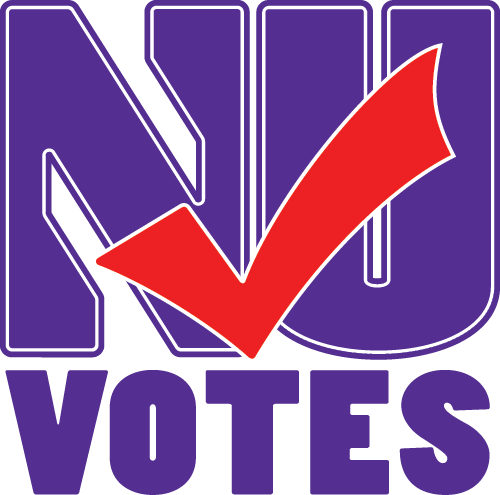 The 2020 election is only weeks away – make sure you're ready to vote. If you're a first time voter or you've moved since the last election, you need to register or update your registration. And if you want to want to vote by mail (the safest way to vote during COVID-19) you need to request your ballot. Voter registration and ballot request deadlines begin to close in early October, so act now!
NU Votes can help:
Use our new online NU Voter Tool to register, check or update your registration, or request an absentee ballot to vote by mail in any state. You'll get helpful tips and resources along the way.
Get live support: NU Votes staff and student leaders are available daily by email, text, and Zoom for 1-on-1 support and answers to all your voting questions.
If you need help printing & mailing: Check out our resource guide and scroll down to find out where you can print, buy a stamp, and mail your voter documents on the Chicago campus. You can also fill out this form to print your documents and get envelopes/stamps at AWOME.
Learn more: Check out our new online 2020 Presidential Election Education Guide to answer all your questions about the upcoming election, how to register and vote in all 50 states, how to educate yourself about what's on the ballot, and more. Plus stay tuned to NUVotes.org for events throughout the election season.
Northwestern votes! Our turnout rates are some of the highest in the nation. But this year's challenges make it more important than ever to act now to make sure your voice is heard this November!
- From the NUVotes team, Feinberg Student Senate, and the Community Engagement & Advocacy Committee
back to top
Updated: October 30, 2020