October is National Medical Librarians Month created by the Medical Library Association (MLA) to raise awareness of the important role of the health information professional. This year's theme is: Make Better Decisions Faster: Consult Your Health Information Professional. As experts in information management, evidence-based practice, and research impact, our team is here to support you in finding credible health information quickly and efficiently. As the pace and demand of clinical research have increased, Medical Librarians and health information staff have become essential partners in combating the spread of health misinformation.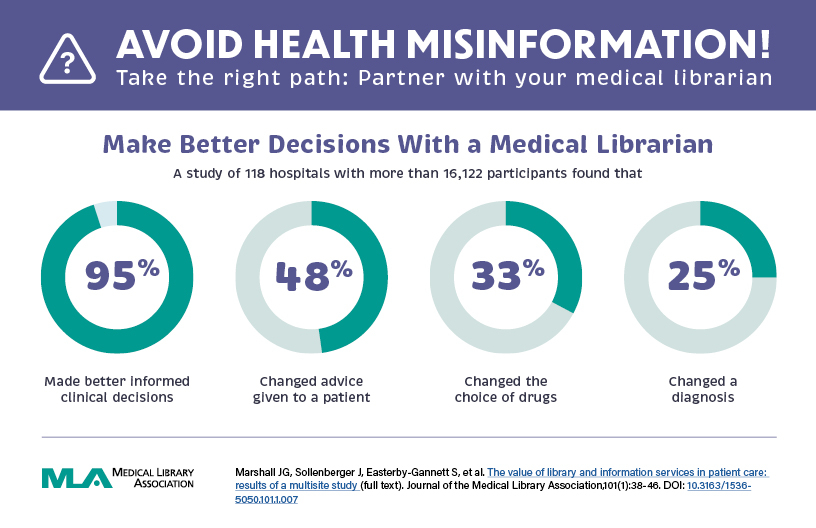 Our mission is to "... foster the creation and sharing of knowledge among the faculty, staff, and students of the Feinberg School of Medicine and its affiliates. We strive to advance leading-edge patient care, research, and education through integrated partnerships, dedicated services and resources, and a deep commitment to innovation and excellence."
One of the best ways to connect with us is through our Liaison Librarian program which offers collaborative support and takes an integrative approach to all aspects of your research. Every department, program, center, and institute within the Feinberg School of Medicine is assigned an individual librarian who triages specialized information requests and is available for specific instruction and consultation. Our team members are also experts in systematic review collaboration, research impact analysis, and NIH mandate support.
back to top
Updated: October 10, 2022