By Karen Gutzman, Impact and Evaluation Librarian
Curious to see which topics received the most attention in 2016? Check out the Altmetric Top 100 for 2016. These 100 articles beat out nearly 2.7 million research outputs by gaining the most news and social media attention of the year; they collectively received 23,104 mentions in news media, 101,403 tweets, and 5,020 Facebook posts.
Top articles in Medicine and Health Sciences were covered topics such as the Zika virus, wearable technology, the human lifespan, Alzheimer's disease, and many public health-related concepts. At the top of the list is President Obama's article on Health Care Reform published in JAMA.
Altmetric is a company that monitors mentions of research outputs. If you'd like to see what attention your articles are receiving, download the Altmetric bookmarklet for your browser, navigate to the journal's homepage, find your article, and click on the bookmarklet button in your browser. Additionally, you can view Altmetric information in the Scopus database. Choose Scopus from the list of databases, use the author tab to find your works, click on the title of your article and scroll down to the Metrics box.
Altmetric gives each article a score and colorful donut image that summarizes the type of attention the article has received. See a helpful summary below of the Altmetric page for individual articles.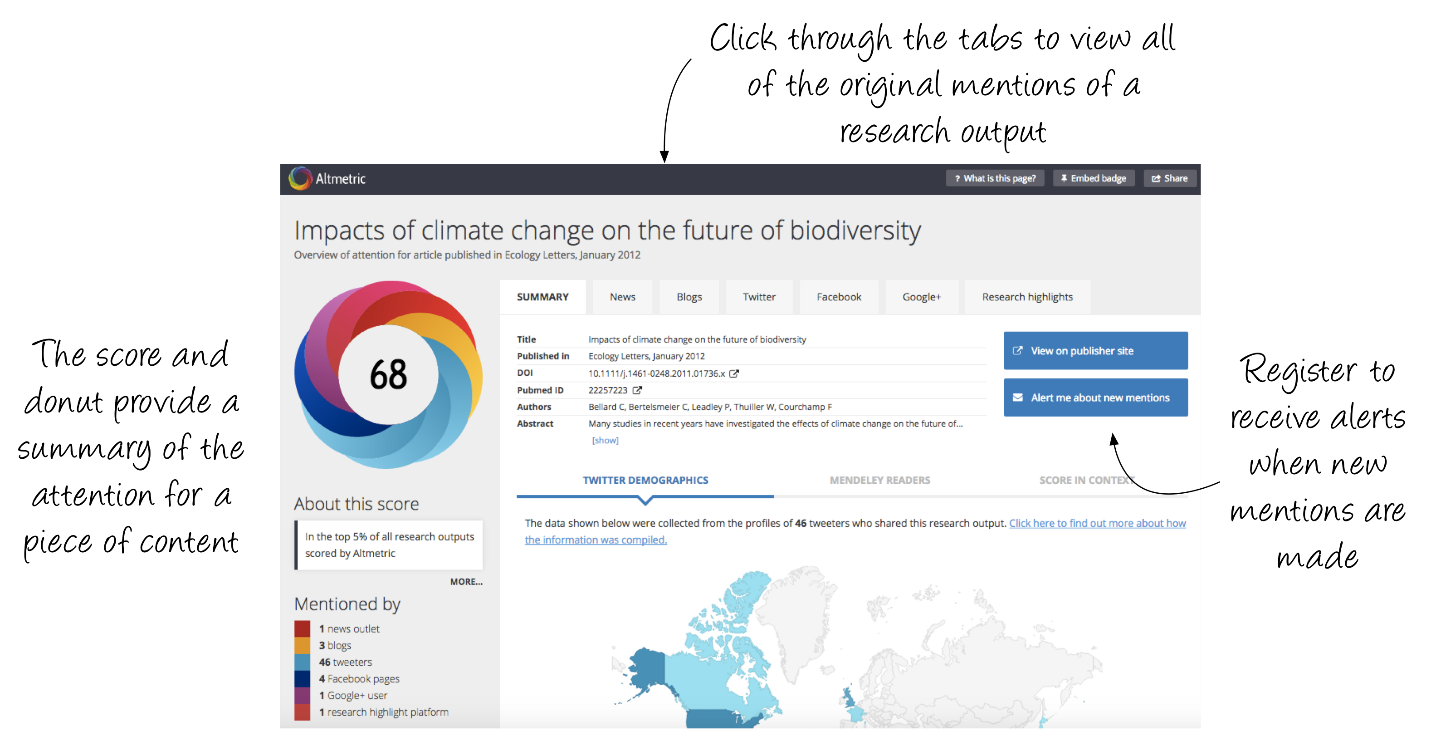 Image from: https://www.altmetric.com/about-our-data/altmetric-details-page/
If you have questions about alternative metrics or how to find the Altmetric score for your articles, contact Galter Library's Metrics and Impact Core.
back to top
Updated: September 18, 2023