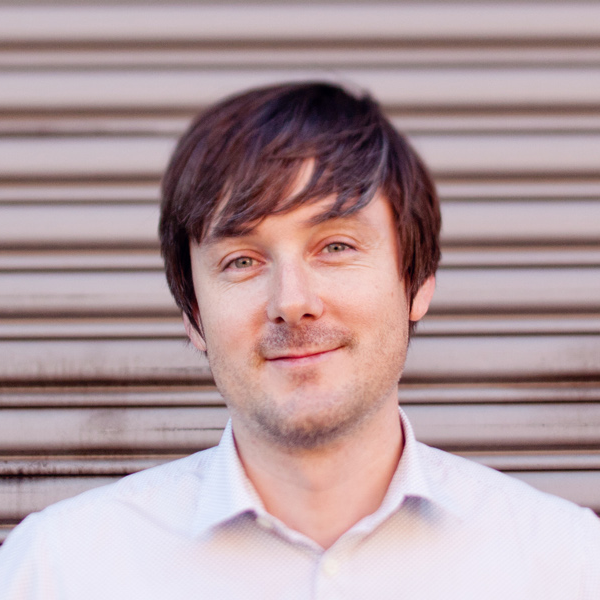 Matthew B. Carson, PhD
Head, Digital Systems/Senior Research Data Scientist
Ward 2-321
Phone: (312) 503-5321

orcid.org/0000-0003-4105-9220
Email Matt
Matt is a scientist who develops and applies data collection, processing, analysis, and mining methods to facilitate knowledge discovery in biomedical informatics research. He believes that bridging the gap between biological and clinical research is crucial to understanding human health and disease, and that success requires data integration within and across domains. Trained as a bioinformatician, he has experience in designing and building genome annotation and comparative genomics pipelines, complex network analysis, and machine learning research. He has worked with collaborators to find new methods for knowledge acquisition from electronic health record data and has designed a novel graph-based framework for quantifying and measuring provider collaboration based on patient outcomes. He has developed and directed data science courses in the Driskill Graduate Program, the Health Sciences Integrated Program, and the Master of Science in Clinical Investigation Program at Northwestern University. In his current role as the Head of Galter's Digital Systems Department, Matt is working to establish a new research support core, DataLab, that will develop and design novel, sustainable data services throughout all stages of the research data life cycle.
back to top
Recent Abstracts and Workshops
Gutzman, K., Carson, M. B., Adie, E. "Understanding Attribution: Creating Equitable Models in the Scholarly Ecosystem" Workshop, FORCE 2017 Research Communication and e-Scholarship Conference. Berlin, Germany. October 25, 2017.
Carson, M. B., Scholtens, D. M., Frailey, C. N., Gravenor, S. J., Powell, E. S., Wang, A. Y., Kricke, G. S., Ahmad, F. S., Mutharasan, R. K., Soulakis, N. D. An outcome-weighted network model for quantifying and measuring collaboration in a hospital cardiology unit. AMIA 2016 Annual Symposium Nov. 12-16, Chicago, IL.

back to top
Publications
Jia, C., Carson, M. B., Wang, X., Yu, J. Concept Decompositions for Short Text Clustering by Identifying Word Communities, Pattern Recognition (2017), doi: 10.1016/j.patcog.2017.09.045.
Luo, Y., Thompson, W. K., Herr, T. M., Zeng, Z., Berendsen, M. A., Jonnalagadda, S. R., Carson, M. B., Starren, J. Natural Language Processing for EHR-Based Pharmacovigilance: A Structured Review. Drug Saf. 2017 Jun 22. doi: 10.1007/s40264-017-0558-6. [Epub ahead of print]. PMID: 28643174
Jia, C., Li, Y., Carson, M. B., Wang, X., and Yu, J. Node Attribute-enhanced Community Detection in Complex Networks. Scientific Reports. 2017, 7 (2626). doi: 10.1038/s41598-017-02751-8. PMID: 28572625
Carson, M. B., Liu, C., Lu, Y., Jia, C., and Lu, H. A Disease Similarity Matrix based on the Uniqueness of Shared Genes. BMC Medical Genomics 2017, 10(Suppl 1):26.
doi: 10.1186/s12920-017-0265-2. PMID: 28589854
Carson, M. B., Scholtens, D. M., Frailey, C. N., Gravenor, S. J., Powell, E. S., Wang, A. Y., Kricke, G. S., Ahmad, F. S., Mutharasan, R. K., and Soulakis, N. D. Characterizing Teamwork in Cardiovascular Care Outcomes: A Network Analytics Approach. Circ Cardiovasc Qual Outcomes. 2016 Nov; 9(6): 670–678. doi: 10.1161/CIRCOUTCOMES.116.003041. PMID: 28051772
Carson, M. B., Gravenor, S. J., Scholtens, D. M., Frailey, C. N., Kricke, G. S., and Soulakis, N. D. An outcome-weighted network model for characterizing collaboration. PLoS ONE. 2016 Oct 5. doi: 10.1371/journal.pone.0163861. PMID: 27706199
Kricke, G. S., Carson, M. B., Lee, Y., Benacka, C., and Soulakis, N. D. Leveraging Electronic Health Record Documentation for Failure Mode and Effects Analysis Team Identification on an Inpatient Cardiology Unit. J Am Med Inform Assoc. 2016 Sep 1. pii: ocw083. doi: 10.1093/jamia/ocw083. PMID: 27589944
Qin, W., Zhao, G., Carson, M. B., Jia, C., and Lu, H. Knowledge-based three-body potential for transcription factor binding site prediction. IET Syst. Biol. 2016 Feb;10(1):23-9. doi: 10.1049/iet-syb.2014.0066. PMID: 26816396
Carson, M. B., Gu, J., Yu, G., and Lu, H. Identification of Cancer-related Genes and Motifs in the Human Gene Regulatory Network. IET Syst. Biol. 2015, Aug;9(4):128-34. doi: 10.1049/iet-syb.2014.0058. PMID: 26243828
Carson, M. B. and Lu, H. Network-based Prediction and Knowledge Mining Of Disease Genes. BMC Medical Genomics 2015, 8 (Suppl 2):S9. doi: 10.1186/1755-8794-8-S2-S9. PMID: 26043920
Soulakis, N., Carson, M. B., Lee, Y. J., Schneider, D. H., Skeehan, C. T., and Scholtens, D. M. Visualization of multidisciplinary, collaborative care for hospitalized heart failure patients. J Am Med Inform Assoc, Special Issue on Visual Analytics in Healthcare. 2015 Feb 20. doi:10.1093/jamia/ocu017. PMID: 25710558
Jia, C., Carson, M. B., Wang, Y., Lin, Y., and Lu, H. A New Exhaustive Method and Strategy for Finding Motifs in ChIP-enriched Regions. PLoS ONE. 2014, 9(1): e86044. PMID: 24475069
Lu, Y., Deng, J., Carson, M. B., Lu, H., and Lu, L. J. Computational methods for the prediction of microbial essential genes. Current Bioinformatics. 2013, 9(2):89-101.
Jia, C., Carson, M. B., and Yu, J. A Fast Weak Motif-Finding Algorithm Based on Community Detection in Graphs. BMC Bioinf. 2013, 14:227. doi:10.1186/1471-2105-14-227. PMID: 23865838
Siddaramappa, S., Challacombe, J. F., Duncan, A. J., Gillaspy, A. F., Carson, M. B., Gipson, J., Orvis, J., Zaitshik, J., Barnes, G., Bruce, D., Chertkov, O., Detter, J. C., Han, C. S., Tapia, R., Thompson, L. S., Dyer, D. W., and Inzana, T. J. Horizontal gene transfer in Histophilus somni and its role in the evolution of pathogenic strain 2336, as determined by comparative genomic analyses. BMC Genomics. 2011 Nov 23;12:570. doi:10.1186/1471-2164-12-570. PMID: 22111657
Carson, M. B., Langlois, R., and Lu, H. NAPS: A Residue-level Nucleic Acid-binding Prediction Server. Nucleic Acids Res. 2010. Jul; 38 (Web Server issue):W431-5. doi:10.1093/nar/gkq361. PMID: 20478832
Bhardwaj, N., Carson, M. B., Abyzov, A., Yan, K., Lu, H., and Gerstein, M. B. Analysis of Combinatorial Regulation: Scaling of Partnerships between Regulators with the Number of Governed Targets. PLoS Comput. Biol. 2010 May 27; 6(5): e1000755. doi:10.1371/journal.pcbi.1000755. PMID: 20523742
Carson, M. B., Langlois, R., and Lu, H. Mining Knowledge for the Methylation Status of CpG Islands Using Alternating Decision Trees, Engineering in Medicine and Biology Society, 2008. EMBS 2008. 30th Annual International Conference of the IEEE, 20-25 Aug. 2008 Page(s):3787–3790. PMID: 19163536
Zhao, G., Carson, M. B., and Lu, H. Prediction of specific protein-DNA recognition by knowledge-based two-body and three-body interaction potentials. Engineering in Medicine and Biology Society, 2007. EMBS 2007. 29th Annual International Conference of the IEEE, 22-26 Aug. 2007 Page(s):5017-5020. PMID: 18003133
Langlois, R. E., Carson, M. B., Bhardwaj, N., and Lu, H. Learning to translate sequence and structure to function: identifying DNA-binding and membrane binding proteins. Annals of Biomedical Engineering. 2007 Jun; 35(6):1043-1052. PMID: 17436108
Harrison, A., Dyer, D. W., Gillaspy, A. F., Ray, W. C., Mungur, R., Carson, M. B., Gipson, J., Gipson, M., Johnson, L. S., Lewis, L., Bakaletz, L. O., and Munson, R. S. Jr. Genomic sequence of an otitis media isolate of nontypeable Haemophilus influenzae: a comparative study with Haemophilus influenzae serotype d, strain KW20. J. Bacteriol. 2005 Jul;187(13):4627-36. PMID: 15968074
Ducey, T. F., Carson, M. B., Orvis, J., Stintzi, A. P., and Dyer, D. W. Identification of the Iron-Responsive Genes of Neisseria gonorrhoeae by Iron-limitation Gene Analysis in Defined Medium. J. Bacteriol. 2005 Jul;187(14):4865-74. PMID: 15995201
Munson, R. S. Jr., Harrison, A., Gillaspy, A., Ray, W. C., Carson, M. B., Armbruster, D., Gipson, J., Gipson, M., Johnson, L., Lewis, L., Dyer, D. W., and Bakaletz L. O. Partial analysis of the genomes of two nontypeable Haemophilus influenzae otitis media isolates. Infect Immun. 2004 May; 72(5):3002-10. PMID: 15102813
Ajdic, D., McShan, W. M., McLaughlin, R. E., Savic, G., Chang J., Carson, M. B., Primeaux, C., Tian, R., Kenton, S., Jia, H., Lin, S., Qian, Y., Li, S., Zhu, H., Najar, F., Lai, H., White, J., Roe, B. A., and Ferretti. J. J. Genome sequence of Streptococcus mutans UA159, a cariogenic dental pathogen. Proc Natl Acad Sci USA. 2002 Oct 29; 99(22):14434-9. Epub 2002 Oct 23. PMID: 12397186
back to top
Updated: October 12th, 2018 16:56