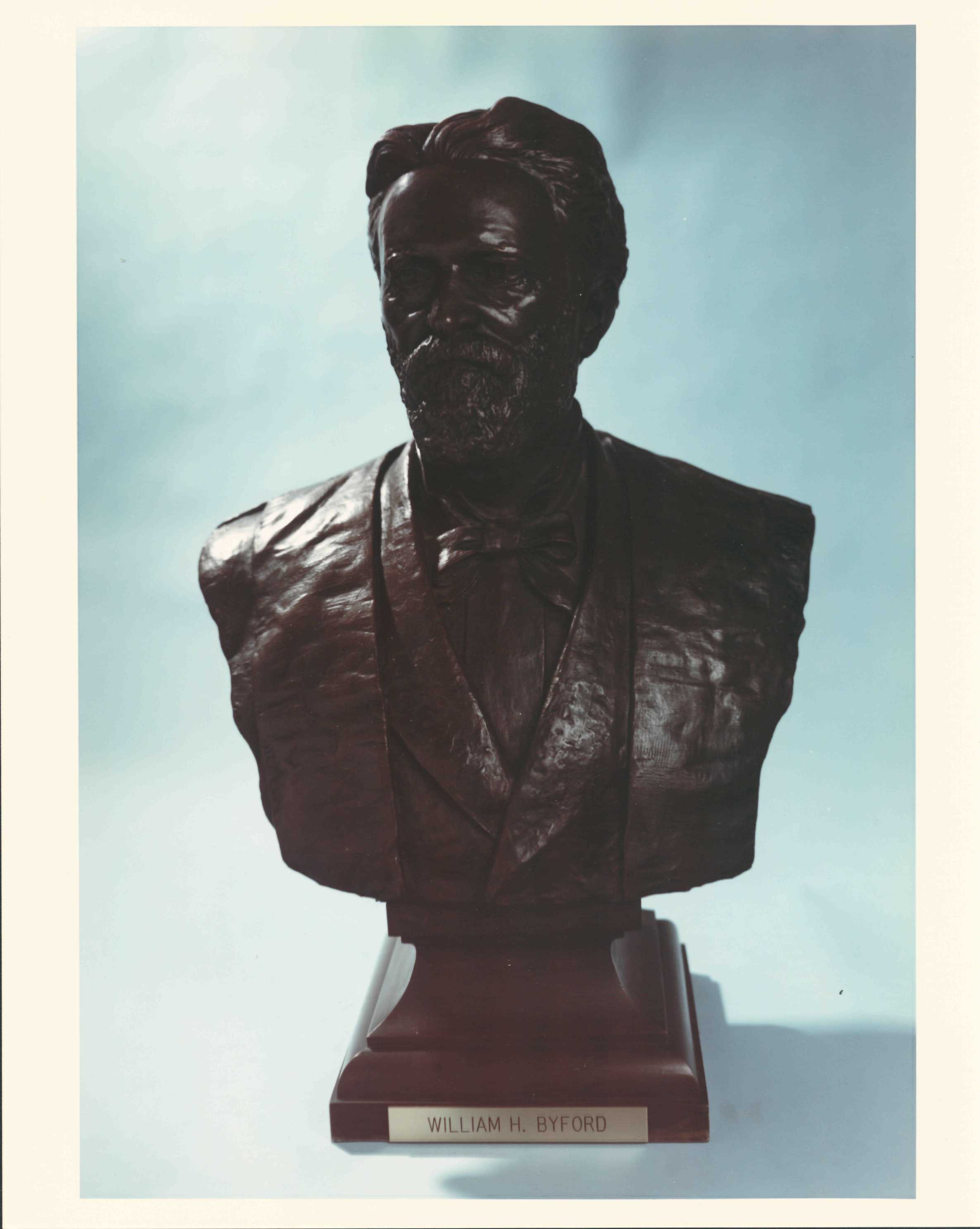 One of the founders of the American Gynecological Society, Dr. William Heath Byford was considered the foremost gynecologist of his day and a champion of medical education for women.
Born on March 20, 1817 in Eaton, Ohio to Henry T. and Hannah Byford, Dr. Byford was almost wholly self-educated. He attended school for three or four years, until the death of his father forced him, at nine years old, to abandon education and enter the working world to support his mother and two older siblings. Then, at the age of eighteen, he determined to become a physician and studied under his preceptor, Dr. Joseph Maddox. He soon passed an examination before the Indiana State Medical Board and was admitted to practice in August 1838. Shortly thereafter, he moved to Mount Vernon and ran a prominent surgical practice for a decade. During this time, he studied medicine at the Ohio Medical College, from which he graduated in 1845.
After teaching for many years at the Evansville Medical College in Indiana, Dr. Byford was called in 1857 to chair the Department of Obstetrics and Diseases of Women at Rush Medical College. Two years later he became one of the founders of the Chicago Medical College, where he then worked for twenty years. Then in 1879, he returned to Rush Medical College to become the first chair of the Department of Gynecology, a position created specifically for him.
During his practice of more than fifty years, Dr. Byford dedicated himself to the work of alleviating the physical sufferings of women. He was one of the founders of the Woman's Hospital Medical College of Chicago in 1870, which later became the Woman's Medical College, then later Northwestern University Woman's Medical School, to which he made many significant financial donations. He was president of the faculty from the time of the school's founding in 1870 until his death in 1890.
Dr. Byford's first publication was a paper on "Caesarean Sections" in 1847. Other notable works included Chronic Inflammation and Displacements of the Unimpregnated Uterus, "Practice of Medicine and Surgery Applied to the Diseases and Accidents Incident to Women," and "Treatise on the Theory and Practice of Obstetrics".
He was one of the first physicians to advocate laparotomy for the relief of rupture of the uterus in cases of extra-uterine pregnancy, to employ ergot for the expulsion of uterine fibroids, and to advise the stitching of amputated cyst walls to the edges of the abdominal wound in the operation of cyst enucleation.
NOTABLE FACT: Dr. Byford's sons Henry and William, Jr. were graduates of the medical school, classes of 1873 and 1878 respectively. Dr. Henry T. Byford followed in his father's footsteps as a champion of medical education for women.
back to top