Throughout the month of January, Galter Library is hosting a speaker series to accompany the NLM exhibition, Harry Potter's World: Renaissance Science, Magic, and Medicine, on display now in the library. Join us to hear Northwestern University faculty members from the Feinberg School of Medicine and the Weinberg College of Arts and Sciences share their expertise on history, literature, and medicine, and how they relate to the world of magic. Visit galter.northwestern.edu/harrypotter for updates on event times and locations. Light refreshments will be provided.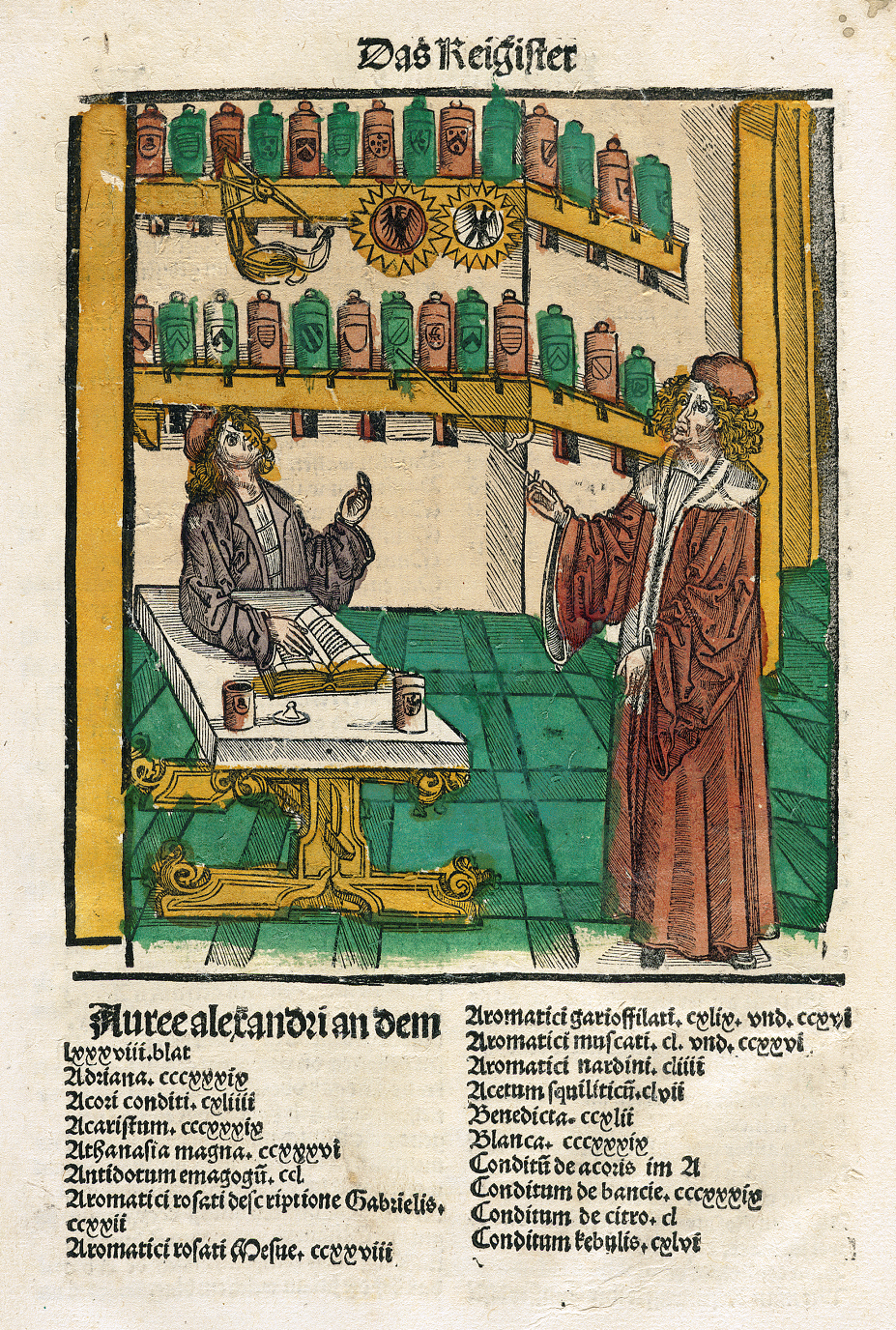 Illustration of an apothecary lesson. Hieronymus Brunschwig, Liber de Arte Distillandi de Compositis, 1512. Courtesy National Library of Medicine.
Tuesday, January 9 – 3:00-4:00pm
Herbology and Potions Primer: The Healing Magic of Herbs
Melinda Ring, MD, Rupa Mahadevan, MD, and Joshua Kaplan
Location: Wieboldt Hall, Room 109
Friday, January 12 – 12:00-1:00pm
From Hogwarts to Charlottesville: The Uses and Abuses of the Middle Ages
Katharine Breen, PhD
Location: McGaw Pavilion, Kellerman Classroom (Room 2-322)
Friday, January 19 – 12:00-1:00pm
From Harry Potter's garden: Mandrakes, Monkshood, and more
Richard Miller, PhD
Location: McGaw Pavilion, Room 1-401
Tuesday, January 23 – 12:00-1:00pm
Magic in Medieval Fiction and Reality
Richard Kieckhefer, PhD
Location: Wieboldt Hall, Room 109
Thursday, January 25 – Canceled
Ricardo Rosenkranz, MD
Location: TBD
Questions? Contact Steph Thor at stephanie.thor@northwestern.edu.
This exhibition is brought to you by the National Library of Medicine, National Institutes of Health. Curated by Elizabeth J. Bland.
back to top
Updated: January 22nd, 2018 09:23